Armored Fiber Assemblies
Litra's custom fiber optic assemblies are ruggedized and field-deployable, providing enhanced crush resistance. These assemblies are available in the following rated constructions for inside plant or indoor/outdoor applications:
Riser

Plenum

Indoor/Outdoor
These interlocking armored cables are standard fiber cables inside a spirally wrapped aluminum tape. 
Because we conduct point-to-point testing before shipping, you can be sure it's ready to go on arrival. In addition to our custom products, we also provide design, engineering, tooling, production and packaging services.
Speak with one of Litra's product experts at 800-445-4617 to see how flexible and responsive we are.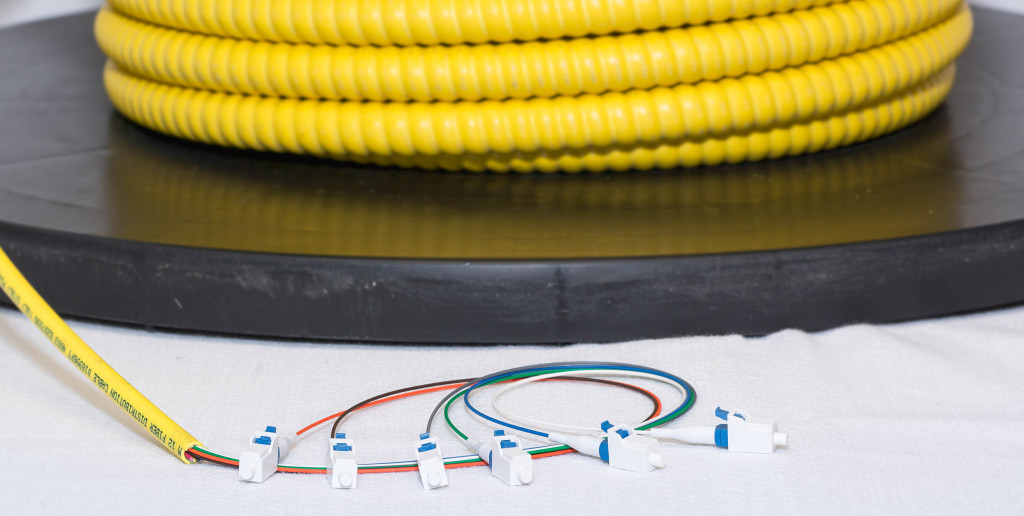 Features and Benefits:
Superior crush resistance

Saves time and money by eliminating inner duct or conduit

Riser and Plenum ratings allow Armored products to be installed throughout the facility

Available in OS2, OM1, OM3 and OM4 in different fiber counts

Long lengths provided on reels with a pulling eye for easy deployment
Contact Litra for More Info

TiniFiber:
Fibers available in 900um and 250um

Micro Armor Fiber Design

OS2, OM1, OM3, OM4 from 1 to 144 Strands 

All jackets and colors for Riser, Plenum, Indoor/Outdoor, Outdoor, LSZH, Burial

Fiber plus Copper Hybrid Power Cables available
Contact Litra for More Info